The Importance of Video Promotion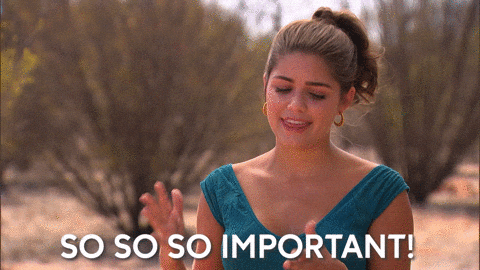 Promoting Your Product at the Press of a Button
Product promotion has been around for a long time now. In the US, at least, it actually dates back to 1789 with the first election when President George Washington had buttons made for his presidential campaign. It's safe to say this was effective and worked in his favor! Product promotion has taken large leaps since Washington's buttons. Round it up to 2020, and we see our culture is inevitably built on product promotion and advertising.
Needless to say, marketing goods and services is a "key function" in the overall success of what you are trying to promote. History proves that you can promote just about anything from a personal brand, niche product, concept, or an entire culture, all at the press of a button. In this blog, digital marketing with a focus on video promotion will be the cup o' tea we sip on today.
The goal of a product promotion video is to spark emotion and lead your customer to action.
1. Why is product promotion important for my business?
As a video agency, there is a healthy appreciation for asking questions. One of the most common questions to ask when considering a product or service to promote is,
"Why are you promoting this product?"
The simple answer here is most commonly "Well, to raise the bottom line of course!". And this is where the journey commences!
Understanding and unpacking what will speak to your clients directly about the product you want to promote will create a direct connection to action.
The bottom line may be a crucial element to the overall success of the product, however, it takes two to tango, and the target audience is just as important here.
2. How does video help promote my product?
There are countless options to promote your product. Before getting buried in the haystack of articles and Google opinions, take a moment to consider the channel that would best connect with the audience you want your product to reach. Lucky for you since you've stumbled upon this article, you are getting access to a couple of exclusive marketing secrets.
Video is one of the most efficient, creative, and consistent ways to promote your product.
The benefits of using video as a promotional marketing tool include:
Trackable metrics
They offer a unique experiential vantage point
Adaptable to multiple channels of media (OTT, Broadcast, Social Media, etc.)
Just to name a few…
Opportunities using video for product promotion:
App Explainers
App explainers allow for customers to experience a more in-depth look at the app's special features, how to use, and additional details needed to encourage action.
Product Release
There is nothing that builds more #hype than a video to announce a product release. These videos are typically higher energy and packed with music that builds and creates excitement for the product. Typically they range from 15s to 45s and leave the customer hungry to learn more!
Event Promotion
The digital world is truly giving in-person events and conferences greater reach for promotion than ever before. Event video coverage is designed to capture meaningful experiences for people unable to attend or looking to relive. Using a series of strategic editing techniques and thoughtful concepts – These experiences can come to life through a narrative-driven sizzle or highlight reel of the event.
Video is an authentic way to deliver a strategically crafted message that speaks directly to your ideal audience…
"I've got my product, now where do I begin?" Great question.
The strongest recommendation here is, ask questions.
Gather answers from key members of the executive team, marketing experts, and most importantly, your customers!
Asking questions about the product being promoted is the key, first step in the right direction to identifying what your messaging needs to include to be effective.
"System in all things is the soul of business. To deliberate maturely, & execute promptly is the way to conduct it to advantage. With me, it has always been a maxim, rather to let my designs appear from my works, than by my expressions."

– George Washington
Our goal is to support your journey in creating successful promotional content that connects with your audience and elevates your marketing strategy.
Learn more about all of our Services and how we can assist you in achieving your goals. Additionally, you can contact one of our video production specialists today to schedule your FREE 15-minute video production assessment and learn where you need to start creating content!